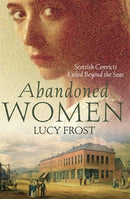 Description
From the crowded tenements of Edinburgh to the Female Factory nestling in the shadow of Mt Wellington, dozens of Scottish women convicts were exiled to Van Diemen's Land with their young children.
This is a rich and evocative account of the lives of women at the bottom of society two hundred years ago.
Payment & Security
Your payment information is processed securely. We do not store credit card details nor have access to your credit card information.