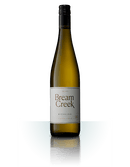 Description
Bream Creek Vineyard Riesling 2023
Our Riesling is made from vines ranging from 25 years old to 45 years old (the latter being amongst the oldest in Tasmania). We make a style of wine that, while Australian in terms of being dry, is influenced by the Mosel Riesling wines of Germany.
For this wine in purchases of a dozen we are offering a 10% discount and Free Delivery use the code Wine at checkout.
Payment & Security
Your payment information is processed securely. We do not store credit card details nor have access to your credit card information.