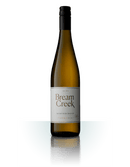 Description
Bream Creek Vineyard Schönburger 2021
This wine shows its traditional complex nose of lychee, rose petal and musk. The palate is luscious and persistent, with melon, guava and lychee flavours balanced by an excellent line of underlying acidity, resulting in a wine with a refreshing, clean finish. While ideal with sushi, shellfish or Asian style cuisine, this rare German variety can complement an unusually wide range of foods.
For this wine in purchases of a dozen we are offering a 10% discount and Free Delivery use the code Wine at checkout.
Payment & Security
Your payment information is processed securely. We do not store credit card details nor have access to your credit card information.