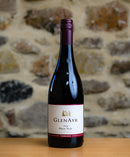 Description
Aromas of dark sherries, complex texture, light toast with some spicy flavours, very lengthy mouthfeel. Great ageing potential.
For this wine in purchases of a dozen we are offering a 10% discount and Free Delivery use the code  Wine  at checkout.
Payment & Security
Your payment information is processed securely. We do not store credit card details nor have access to your credit card information.