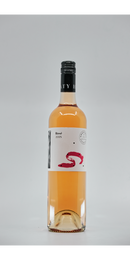 Description
Goaty Hill Rosé 2021 wines have produced a lovely, racy dry styled Rosé made possible using pristine grapes grown on their magnificent Keyena property.
Displaying a wonderfully fragrant nose, this rose possesses a great persistency of lingering strawberry and cream-like flavours long after initially tasting this wine. A carefully crafted and supportive acid line binds the wine and adds to this long finish. Enjoy with garlic prawns and crusty bread.
750ml
Payment & Security
Your payment information is processed securely. We do not store credit card details nor have access to your credit card information.