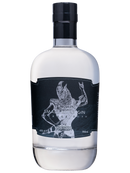 Description
The Strange Omen Small Batch Gin is an artisan style gin combining 9 botanicals including locally sourced Tasmanian pepperberries and lemon myrtle. Distilled at their East coast distillery, facing the picturesque Tasman Sea, Strange Omen Small Batch Gin was created using their grape based spirit grown, harvested, and distilled all on premise. Full flavoured yet subtle finish, this gin is enough to complement any cocktail.
Iron House Distillery is located at the edge of the Tasman Sea, where the old droving Hut Iron House once stood watchful.
Shipping alcoholic beverages by mail is prohibited by the United States of America Government.
Payment & Security
Your payment information is processed securely. We do not store credit card details nor have access to your credit card information.