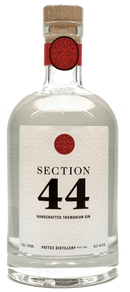 Description
Section 44 Gin
Inspired from the high court of Australia ruling relation to the section 44 of the constitution, the gin is infused with the beautiful lemon myrtle tone and affords the fortunate consumer the chance to waive the effort of adding fruit.
Shipping alcoholic beverages by mail is prohibited by the United States of America Government.
Payment & Security
Your payment information is processed securely. We do not store credit card details nor have access to your credit card information.