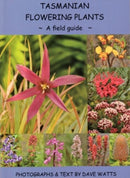 Description
This beautifully illustrated record takes a fresh look at over 300 species of Tasmania's exquisite flowering plants.
The full colour portraits together with a thoroughly sound and descriptive text provide a visual feast for the avid plant hunter
Payment & Security
Your payment information is processed securely. We do not store credit card details nor have access to your credit card information.